100% Replacement for Vickers and Rexroth Vane Pumps and Cartridge Kits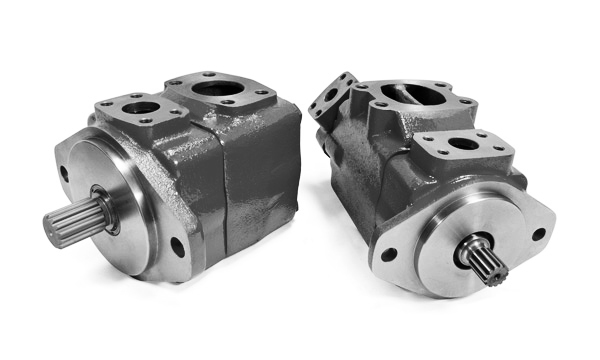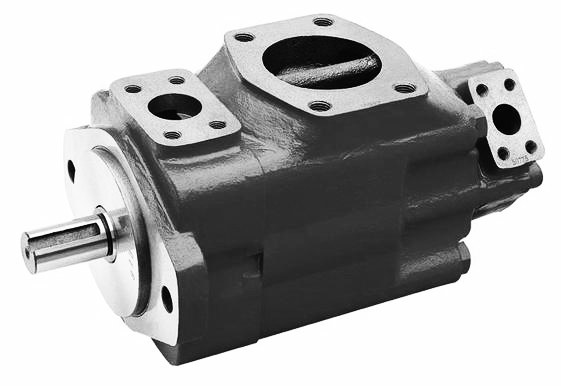 V / VQ Series are high quality, fixed displacement and balanced type vane pumps. Available in 12 vanes design for industrial application with quiet operating and 10 vanes design for mobile application with higher pressure and wider range of speed.
The vane design with self-compensation for wear and clearances makes volumetric efficiency of pump nearly constant over the service life. (the vane always adjust its orbit to contact with the cam ring, even though wear occurs between the cam ring and vane tip)
With a balanced intra-vane design, outlet pressure is continuously applied only to the area between the vane and insert. This area is small and thrust is correspondingly light. Top and bottom areas of the vane are subject to either inlet or outlet pressure, depending on the vane's location during rotor rotation. The valving of pressure to and from the bottom area of the vane is through holes drilled in the rotor. This varying pressure under the vane reduces wear and increases pump efficiency.
The vane pump is not damaged at low speed and high pressure operation because pumping action does not start until the speed is high enough for the vane to throw out.
The inlet or outlet ports can be rotated through increments of 90o in relation to each other, providing application flexibility and easy installation. With the cartridge independent of the shaft, allowing for easy change of flow capacity and field servicing without removing the pump from its mounting.
For the cartridge kit of VQ Series, the flexible plates are inserted between the support plates and the rotor. The flexible plates are assembled with the bronze facing towards the rotor to improve cold start capability and compensate thermal expansion in the rotor. This makes VQ Series particularly suited for mobile application.
All of our pumps are followed by a 1 year limited guarantee.
Single Pumps
20V, 20VQ, 25V, 25VQ, 30V, 30VQ, 35V, 35VQ, 45V, 45VQ. 
If the pump type you need is not included here, please contact us.
Double Pumps